Posted by Jennifer (the student) on June 13,2012
Hello everyone! Happy "What I Ate Wednesday". This week has been full of lots of quick meals and snacks, I am getting ready to take the DTR test and studying has to take priority for now. Thank you Jenn for hosting the WIAW. Check out Jenn's blog Peas and Crayons.
This is what I ate:
Breakfast (6:30am)
After my morning jog, I made a blueberry banana smoothie. Recipe
AM Snack (7:45am)
Coffee and a Nugo bar.
Another AM Snack (9:30am)
A bowl of peanut butter puffins.
Lunch (1:00pm)
A vegan Santa Fe Crispy Chickin sandwich and a green salad from the Veggie Grill.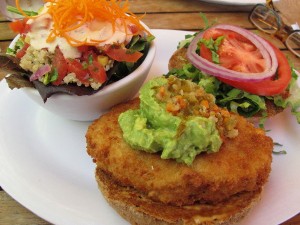 PM Snack (3:30pm)
A banana on the run.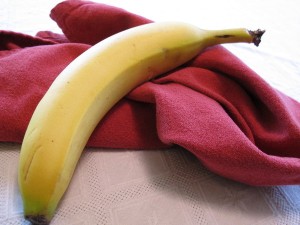 Dinner (6:00pm)
My husband has been making these wonderful salads a couple times a week. This salad has seared tuna, avocado, roasted red bell pepper, mixed greens and any veggies we happen to have and a simple homemade dressing. I will post the recipe soon. Click here for the recipe.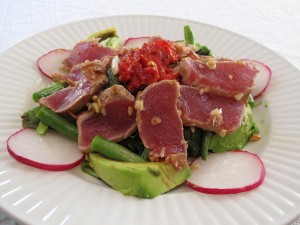 Thank you for stopping by! I hope your day was full of healthy meals.
♥ ♥