Infuse Your Mood Tea
Posted by Jennifer (the student) on August 13, 2012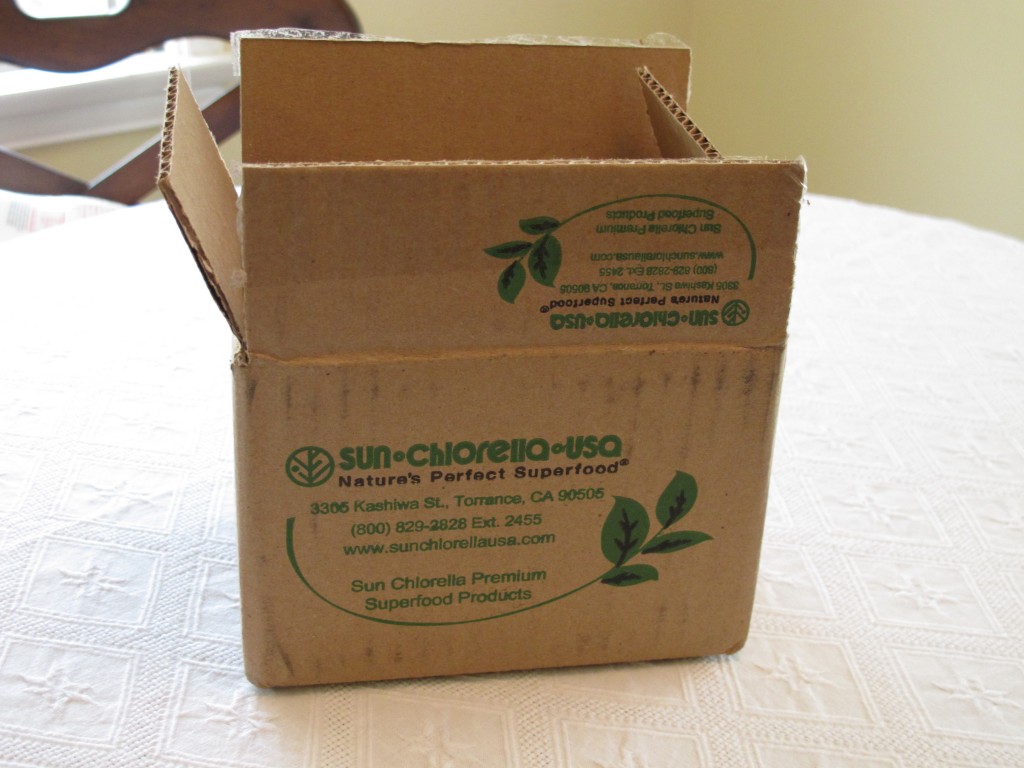 Recently, jenmijenmi received a package from Sun Chlorella USA containing Infuse Your Mood Tea. Jennifer and I were both excited to have the opportunity to review our first product.
We decide to sample the tea at Jennifer's work, so we could have many unbiased opinions. We had about a dozen tasters, who sampled the tea and filled out a survey for us. We asked about taste and the relaxing qualities of the tea. We asked them to rate on a scale of 1 to 5, 5 being the most desirable.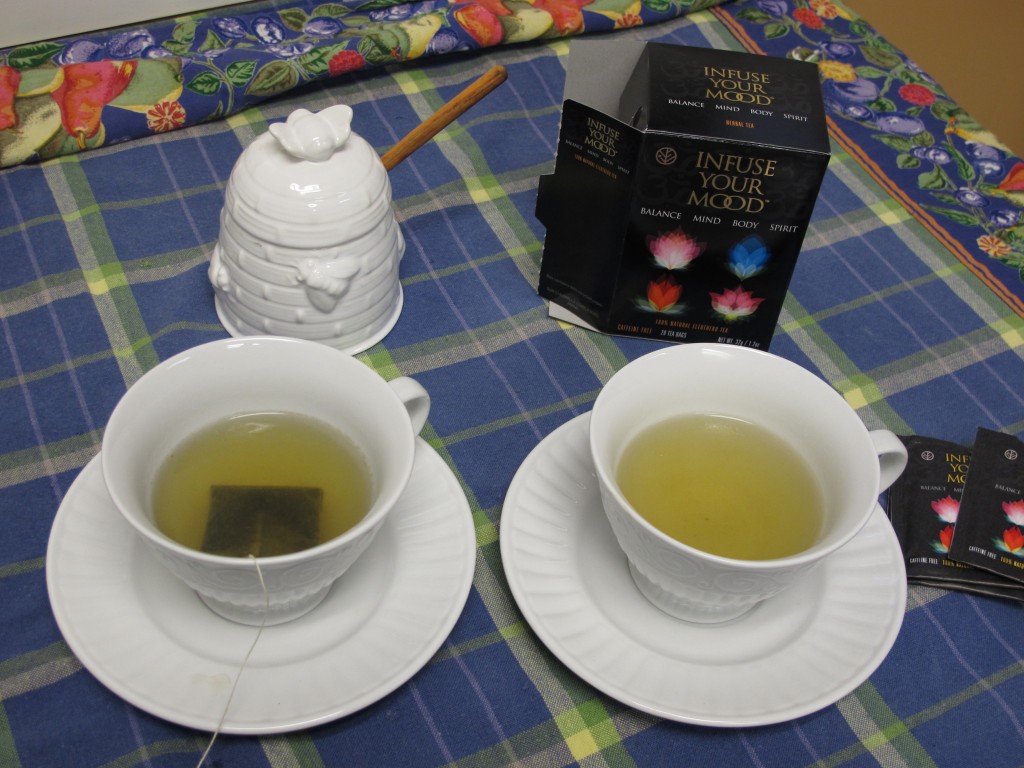 The tea was prepared according to the instructions on the box and was served plain without sweetener, lemon or milk. Infuse Your Mood Tea received an average rating of 4 out of 5. Most of the comments on flavor said the tea was smooth, bright and earthy and I agree with that description.
Secondly, we asked about the relaxing qualities of the tea. This tea received an average of 3.7; considering our testers were working I think that is a high score. Since this tea is caffeine-free I could see it was a relaxing drink after dinner.
Infuse Your Mood Tea is a 100% natural, caffeine-free beverage containing eleuthero, a herb that may decrease stress, improve concentration and memory and enhance inner calm and focus.
If you are a tea drinker and looking for a tea to help you relax give Infuse Your Mood Tea a try. Jenmijenmi recommends this tea.
We rate it : ♥ ♥ ♥ ♥ ♥
Disclaimer:  We was not compensated for this review.  My opinion of this product is completely my own.
♥ ♥