Posted by Jennifer (the student)
on May 23, 2012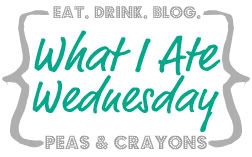 Hi everyone! Happy What I Ate Wednesday! Hope everyone is having a good week. I am certainly enjoying my summer break. Thank you to Jenn at
Peas and Crayons
for hosting the WIAW!
This is what I ate:
Breakfast (6:45 am)
My usual coffee with hazelnut milk and stevia.
A blueberry and banana smoothie, it has been so warm here that a smoothie tastes extra good.
AM Snack (9:30 am)
Roasted asparagus – I can't seem to get enough of them.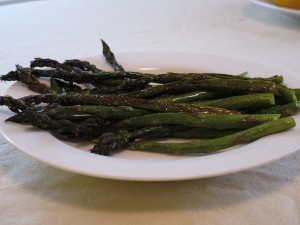 Lunch (11:30 am)
Curried chickpea sandwich and an iced latte at a new restaurant in Fullerton called Green Bliss. The curried chickpea sandwich was so good I want to try to recreate the recipe at home.
PM Snack (2:30 pm)
Strawberries and kiwis – these strawberries were so sweet.
Dinner (5:30 pm)
A salad with cucumbers, tomatoes, olives, purple onion, feta cheese and a simple vinaigrette.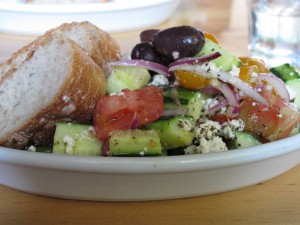 Thank you for stopping by. I hope your day was full of healthy meals!
♥ ♥