Posted by Jennifer (the student) on July 4, 2012
Hello Everyone! Happy WIAW and 4th of July. Hope you all have a wonderful holiday. Thank you to Jenn at Peas and Crayons for hosting the WIAW.
This is what I ate:
Breakfast (6:15am)
An earlier start so I could get off to a morning study session, started with my usual coffee with hazelnut milk and stevia. Also, 2 poached eggs with fresh ground pepper and my favorite tarragon shallot citrus seasoning from Savory Spice shop. And a few assorted vitamins.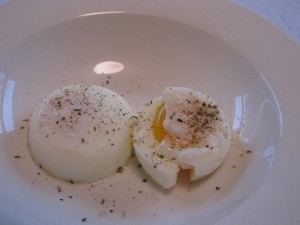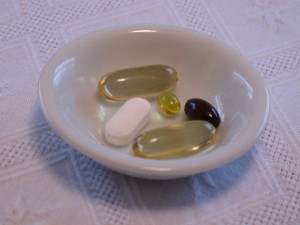 AM Snack (9:00am)
Fresh strawberries and kiwi.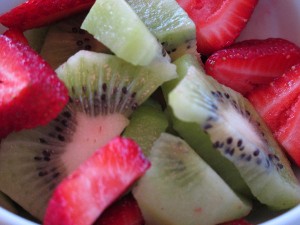 Lunch (11:45am)
The urban plate with tempeh, caramelized onions, and portobello mushroom stack and a kale salad at the Veggie Grill.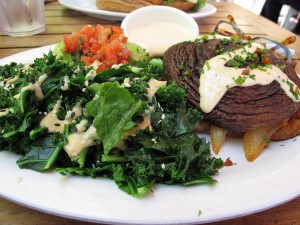 PM Snack (2:45pm)
Leftover homemade kale stir-fry.
Dinner (5:30pm)
A salad with grilled chicken, greens, roasted mushrooms, sundried tomatoes and goat cheese at Bruxie. This restaurant is a waffle sandwich place and the sandwiches are good but to heavy for me for dinner.
Dessert (7:30pm)
We picked up a nutella cupcake from Merely Sweet to share at home with my husband.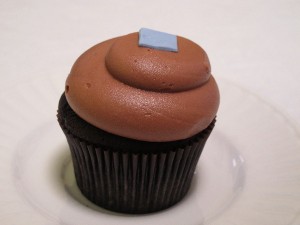 Thank you for stopping by! I hope your day was full of healthy meals.
♥ ♥