Posted by Jennifer (the student) on September 19, 2012 
Hello, WIAWers!  Happy What I Ate Wednesday!  I can't believe it is that time again! Last week, a family member had their birthday in the middle of the week and the celebrating continued through the weekend. I am sharing my meals from Saturday. Hope you enjoy my day.
 9/5/12 Goals:
My three fall goals are: 1) Return to Sunday marketing and cooking for the week. 2) Continue with my workout plan, trying to improve each week. 3) Stay organized and ahead of the game with all school work.
9/12/12 Goals:
My new fall goals are: 1) Eat two pieces of fruit each day. 2) Study at least 1 hour Monday thur Friday. 3) Track water intake.
Above are the goals I created for the month.  These goals are helping me to stay more organized. Thank you to Jenn a Peas and Crayons for hosting the WIAW!
This is what I ate:
Breakfast (6:30am)
Continuing with the extended birthday celebration, I started the day at the Early Bird, with coffee (un-pictured) and a shared orange whip YUM. To eat I had a "Rockwell Omelet" that has sausage, roasted peppers, mushroom and goat cheese that come with extra crispy hash browns and a roasted tomato. My husband had duck hash, that he loved .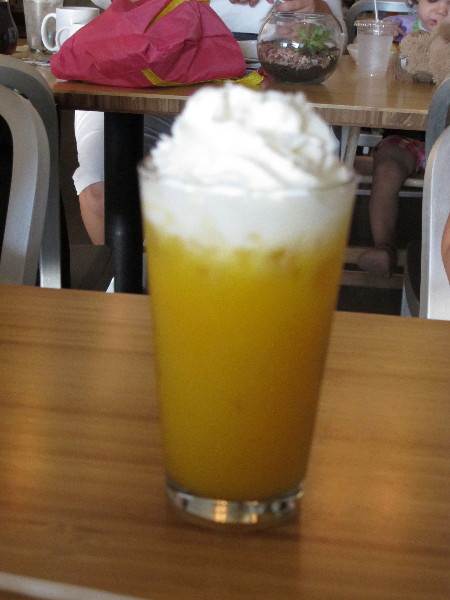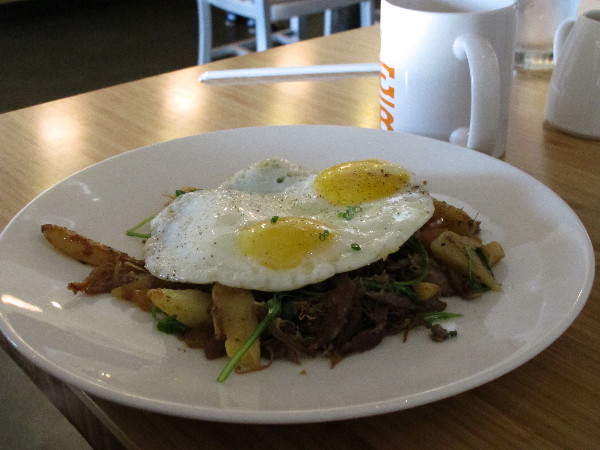 Lunch (1:00pm)
A pink lady apple.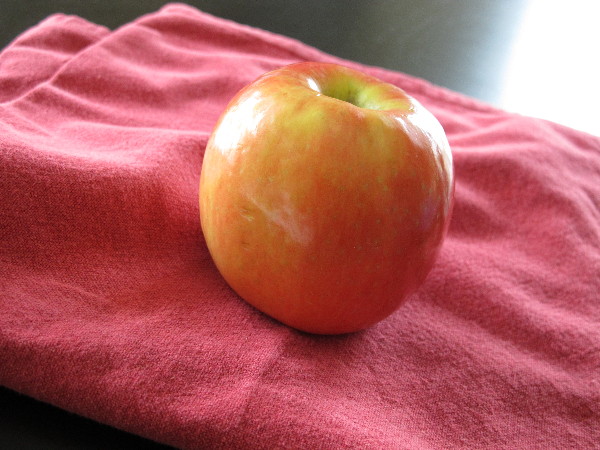 Dinner  & Dessert (4:00 pm)
An early dinner at one of my favorite places in Los Angeles, Clementine's. We shared a "Caprese Salad", easily the best one I have ever had. I ordered a "Sloppy Joe" that was so good I could not even wait to take a photo. 🙂 And my husband had a chicken sandwich called the "Fernando". For dessert, we shared a piece of their banana cake and it was wonderful!!!!
Thank you for stopping by. I hope your day was full of healthy meals! 
♥ ♥