Posted by Jennifer (the student) on September 5, 2012
 Hi, Everyone!  Happy What I Ate Wednesday! Wednesday sure rolls around quickly.We have a new theme for September and I could not be more excited. The new theme is "Fall into good habits", which is about making a few goals for the fall into long-term good habits. For me this is the perfect time of year for new goals, returning to school I always look for ways to improve.
My three fall goals are: 1) Return to Sunday marketing and cooking for the week. 2) Continue with my workout plan, trying to improve each week. 3) Stay organized and ahead of the game with all school work.
Hope you enjoy my day. Thank you to Jenn a Peas and Crayons for hosting the WIAW!
This is what I ate:
Breakfast (6:30am)
I started the day with a coffee (blurry as always 🙂 ) and NuGo bar and a apple. I used a recycled picture here, after my coffee I guess I forgot to take any pictures. I do have class early in the morning and I always feel rushed.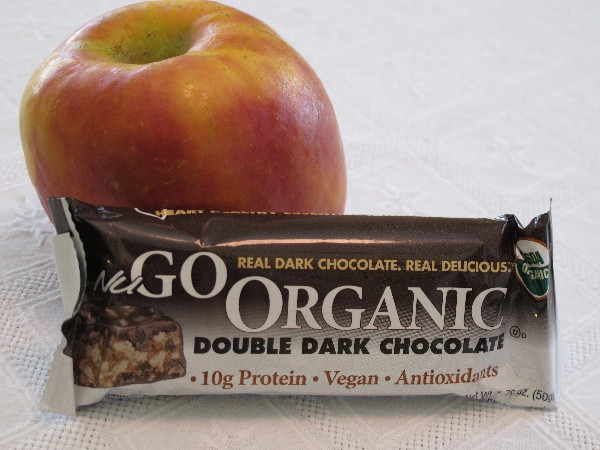 Am Snack (10:00am)
A few kiwis sliced and peeled.
Lunch (1:00pm)
I was lucky to have the time to grab some lunch at the Early Bird Cafe.  We started with homemade potato chips with an onion dip. that was so good. And a super tasty cobb salad.
Dinner (6:00 pm)
A simple homemade dinner of baked chicken, roasted brussel sprouts and steamed cauliflower.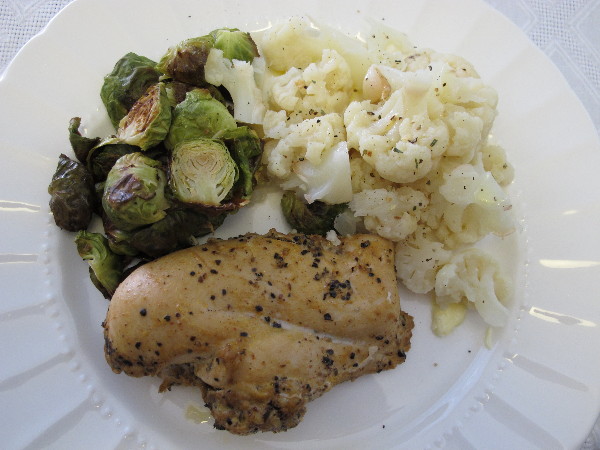 Thank you for stopping by. I hope your day was full of healthy meals!
♥ ♥