Posted by Jennifer (the student) on August 29, 2012
Hi, Everyone!  " Happy "What I Ate Wednesday!"  These are my meals from last Sunday. This was a busy day, I attended a picnic and a concert. Hope you enjoy my day. Thank you to Jenn at
Peas and Crayons
for hosting the WIAW!
This month's theme is summer staples and on this day I attended a picnic, barbecued at home and attended a concert, all summer staples for me.
This is what I ate:
Breakfast (6:30am)
I started the day with a coffee and smoothie made with chia, coconut milk, almond butter, flax seeds, frozen bananas, cinnamon and nutmeg.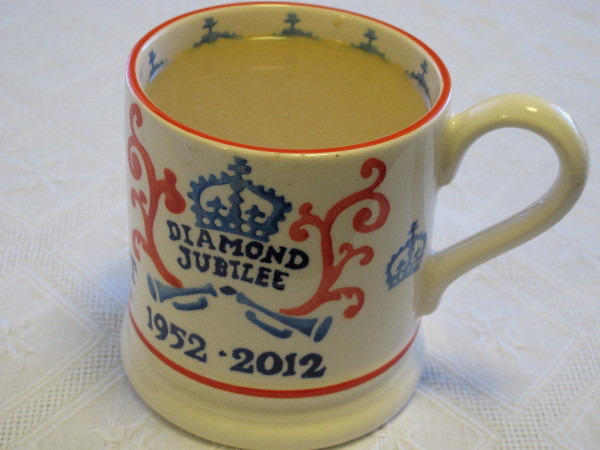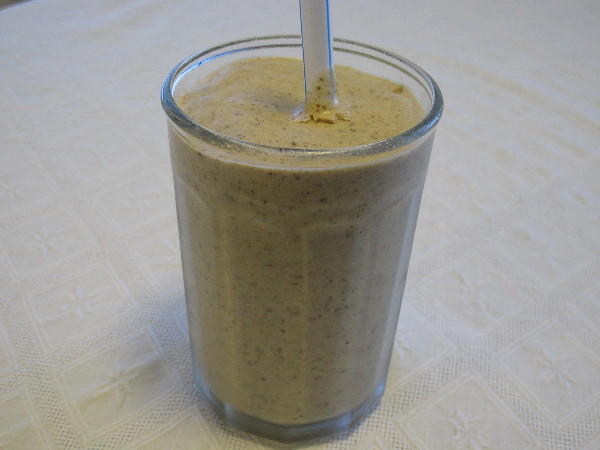 Lunch (12:00am)
I attended a company picnic at Whittier Narrow Recreational Area for family and friends.  I forgot to take a picture of my plate, so the plate below belonged to someone else. I had carne asada, bean dip, veggies and chips. Everything was tasty and it was a fun event.
 Picnic Tables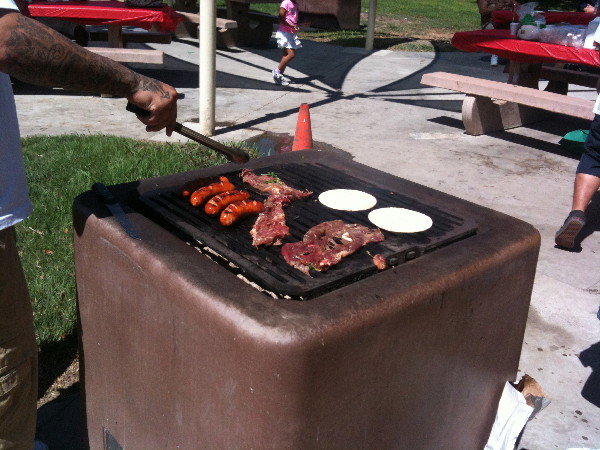 BBQ 
 The Grillers
 Jennifer (the RD)
 Dog Party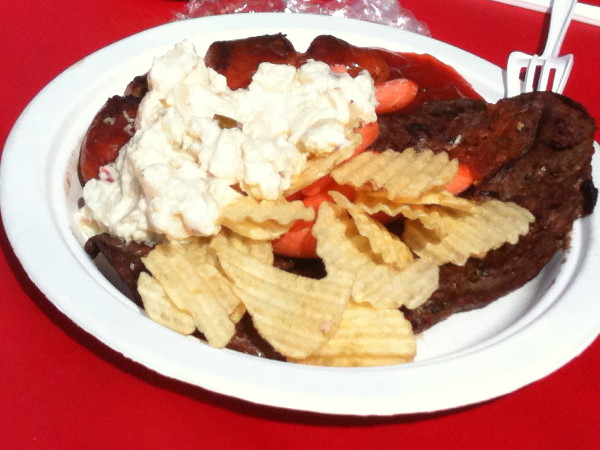 Dinner (5:30 pm)
My husband grilled some chicken for the week and I had a piece. It was good as always, I am lucky he is such a good cook. 🙂  This evening I attended a concert at the House of Blues in Anaheim with a few friends. We saw The Wiseguys, they played old big band music. I had never seen them before and they were really good. It was a fun night!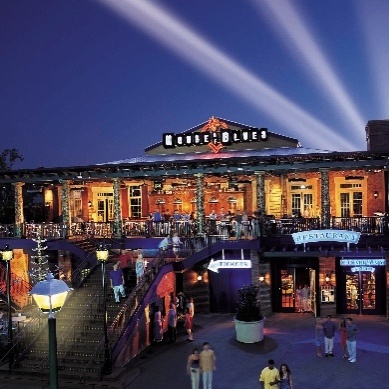 House of Blues 
 The Wiseguys
Thank you for stopping by. I hope your day was full of healthy meals!
Here is a link to my exercise log for the week.
♥ ♥