Posted by Jennifer (the student) on June 20, 2012
To change things up bit, this WIAW JenmiJenmi is featuring what my husband ate on Father's Day. Thank to Jenn at Peas and Crayons for hosting the WIAW.
Hi, I am Fred (Jennifer the student's husband). This has been a fun experience for me, thank you JenmiJenmi for featuring me on Father's day. I started out with a quick latte and off I went to the beach for a long Stand Up Paddle Board (SUP) session and built quite an appetite that only a few meals would satisfy. Hope you enjoy my adventure!
This is what Fred ate:
Breakfast (7:00am)
A quick soy latte before an early morning stand-up paddle session.
AM Snack (9:30am)
Fresh watermelon at home.
Lunch (11:00am)
A special Father's Day treat, lunch at Unami Burger started with iced green tea.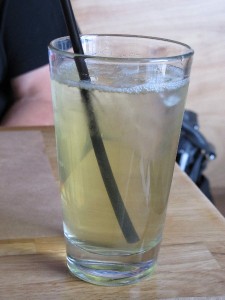 A truffle burger.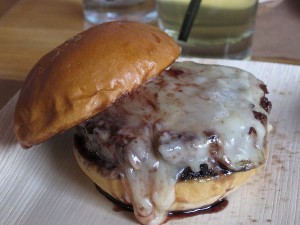 Smashed potatoes.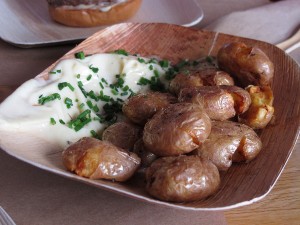 Dinner (4:00pm)
Early dinner with Jennifer's Dad at the Grand Oak Steakhouse started with a Blue Moon Beer.
A portabella burger with fries.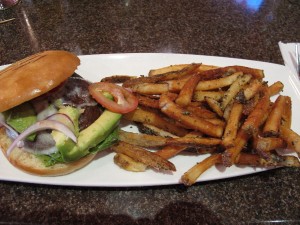 A green salad with lavender vinaigrette.
Dessert (7:30pm)
At home again, Sea Salt Carmel Chocolate Cake from the Gypsy Den.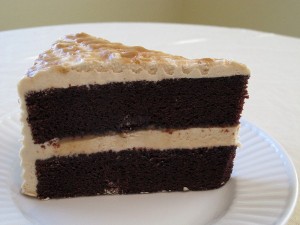 Thank you for stopping by! We hope your day was full of healthy meals.
♥ ♥