Posted by Jennifer (the student) on March 20, 2013
I am so excited to be participating in Surprise Recipe Swap . Each month Jutta from Hungry Little Girl is hosting a Surprise Recipe Swap,  participants are assigned a blog and they then choose a recipe to make and write about in a blog post. This month I was assigned the Cheese Curd in Paradise blog, Ashley has a large selection of all types of recipes. After studying her blog for many days, I finally decided to try her Darn Good Pot Roast 2 because it is a crockpot recipe. I do not use my crockpot enough so maybe armed this tasty and easy recipe I will use it more often. 🙂 Be sure to stop by Ashley's lovely blog and explore her recipe collection.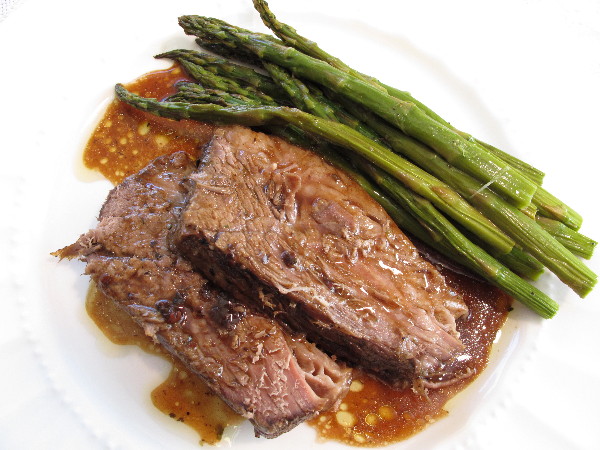 Darn Good Pot Roast 2 from Ashley at Cheese Curd in Paradise
Ingredients
3 lb rump roast
1 16 oz bottle of light italian salad dressing
1 packet of ranch dressing mix
1 packet of brown gravy mix
1/2 cup water
black pepper
Instructions
Mix italian dressing, ranch packet, and gravy mix together.
Season roast with black pepper.
Place roast in crockpot.
Pour italian dressing mixture over roast.
Set crockpot to low and cook 7-9 hours.
Enjoy!
This recipe was a real crowd pleaser at my house and it was so simple. Participating in the Surprise Recipe Swap is a fun experience and I look forward to joining in each month. Check out the other recipes in the Surprise Recipe Swap! If you are interested in participating, head over to Hungry Little Girl.
♥ ♥