Posted by Jennifer (the student) on July 17, 2012
Hi, everyone. Happy "What I Ate Wednesday." These are my eats from last Monday. I was able to have one of my favorite lunches while I was out running a few errands. Hope you enjoy my day. Thank you to Jenn at Peas and Crayons for hosting the WIAW.
This is what I ate:
Breakfast (6:15am)
Started off with Instant Coffee from Trader Joe's. I usually brew a pot of coffee every morning but this morning my husband was rushed. So I just boiled some water and it was fairly good. It was a treat because I did not have all the clean up from the coffee pot. To eat I had 2 slices of whole wheat bread with 2 poached eggs, topped with a little shredded cheese (Trader Joe's Mexican Blend). Followed by my usually mix of vitamins.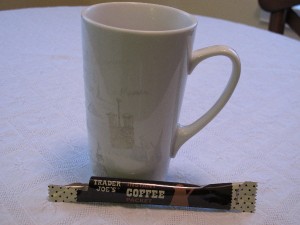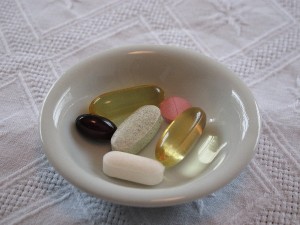 AM Snack (9:00am)
An apple (maybe a Fiji?!?) and raw, unsalted cashews.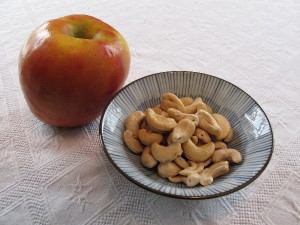 Lunch (11:45am)
Before I stopped at the market, I had lunch at the Veggie Grill. I cannot get enough of their Buffalo Wings (made with veggie chicken) and the Thai Chickin' Salad. As you can see, we could not wait until I took a photo before we started on the wings. After marketing, I ran in Starbucks to get a Cool Lime Refresher. This is my new favorite treat, really refreshing during the summer.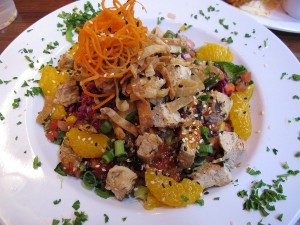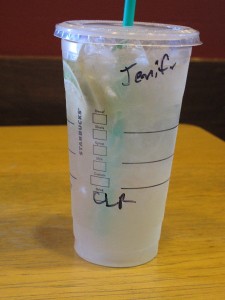 PM Snack (2:30pm)
Half of a Gaya Melon (I think that is what it is called) from the Korean market. I really like these melons because they are small and sort of taste like honeydew meets a cantaloupe.
Dinner (5:300pm)
Last week, I reworked a recipe and came up with a new recipe "Chickpea and Seitan White Enchiladas" and I divided the recipe in half, so I could freeze half for later.  Monday night, we finished off the second half. They were just as good as the first time we had them.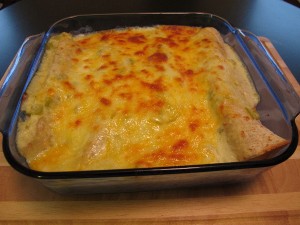 Dessert (7:00pm)
And to complete the day Chocolate Angel Food Cake, to satisfy my sweet tooth.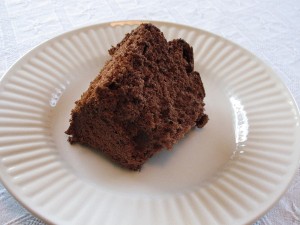 July's WIAW theme is "Food, Fun & Fitness" and here is a link to my exercise log for the week. Thank you for stopping by. I hope your day was full of healthy meals.
♥ ♥