Posted by Jennifer (the student) on June 19, 2013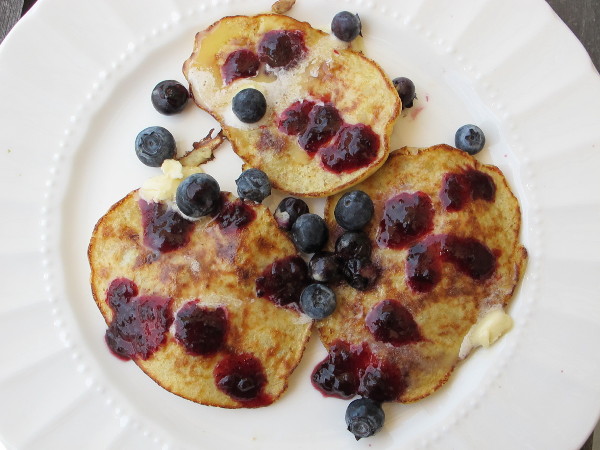 I have seen many recipes like this but I never thought they would taste like real pancakes. So I tried a recipe from the Undressed Skeleton and I was so surprised how tasty and easy they were.
 Ingredients (for one serving)
1 large banana (sliced)
1 large egg
a handful of blueberries
Instructions
Mash banana, then add the egg and incorporate.
Over medium heat, in a skillet or griddle lightly coat with cooking spray.
 Ladle 1/4 cup of batter into pan for each pancake and then drop a few blueberries into each pancake.
Cook until lightly golden and then gently flip.
Once cooked remove from heat and top with what ever you like.
Enjoy!
I topped my pancakes with Earth Balance, fresh blueberries and Larchwood Farms "Wild" Montana Huckleberry Syrup. YUM!
♥ ♥