Posted by Jennifer (the student) on May 1, 2012
Hi everyone! Happy WIAW! I cannot believe this will be my third WIAW already. This week is crazy busy for me with finals next week. Right now, I am trying for healthy and simple. Thank you to Jenn at Peas and Crayons for hosting.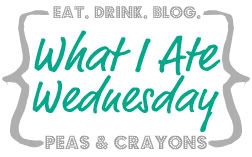 This is what I ate:
Pre-Breakfast (6:30 am)
Coffee with hazelnut milk and stevia in my new "special mug." I swear everything in this mug tastes better. 🙂 I am a huge anglophile, ever since I spent a semester in England years ago.
Breakfast (7:30 am)
Uncle Sam Cereal with slivered almonds, agave nectar, and hazelnut milk. I love this cereal, it reminds me of my grandmother. It was a special treat at her house.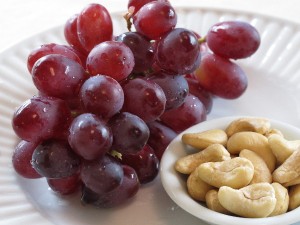 Mid-Morning Snack (9:00 am)
Red grapes with raw cashews.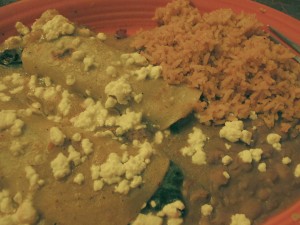 Lunch (1:00 pm)
Spinach and mushroom enchiladas with refried beans and rice. Sorry this picture is so dark, we were in a very dark corner. I had lunch with my parents after my mother's eye surgery.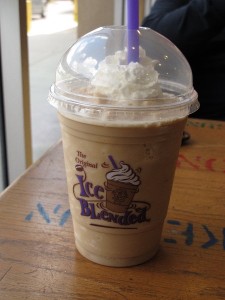 Mid-Afternoon Snack (3:00 pm)
Decaf ice blended vanilla with soy milk from Coffee Bean.
My afternoon pick me up!
Dinner (5:30 pm)
Semi-homemade whole-wheat pizza with roasted zucchini, roasted mushrooms, and Daiya mozzarella topped with a green salad. I used Trader Joe's pizza dough; I think it is pretty good for a quick meal.
Thank you for joining me this WIAW! I hope your day is full of healthy meals. 🙂
 ♥ ♥