Posted by Jennifer (the student) on March 6, 2013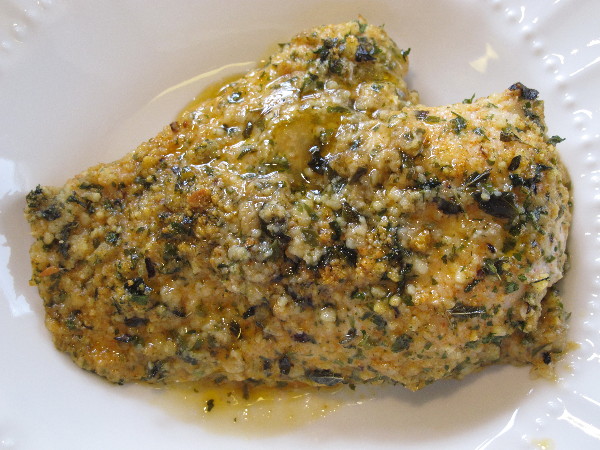 This very simple recipe is so good, it never last for long in my house.
Ingredients:
6 chicken breast, boneless and skinless
1 cup grated Parmesan
1 ½ TBSP dried parsley
1 TBSP oregano
1 ½ tsp paprika
1 tsp pepper
½ cup butter, melted
Instructions:
-Preheat oven to 350 degrees.
-Line a baking dish with foil, otherwise clean up is a nightmare.
-In a shallow bowl, combine cheese and seasonings.
-In another shallow bowl, pour in melted butter.
-Dip each piece of chicken into the butter and then into the seasoned cheese and cot well.
-Arrange on foil lined baking dish. Bake for 30 to 45 minutes.
-Enjoy!
*I usually use Trader Joe's Pecorine and Romano Parmesan Blend Grated Cheese but any type of Parmesan (fresh or pre-grated) will work.
♥ ♥