Posted by Jennifer (the student) on July 7, 2013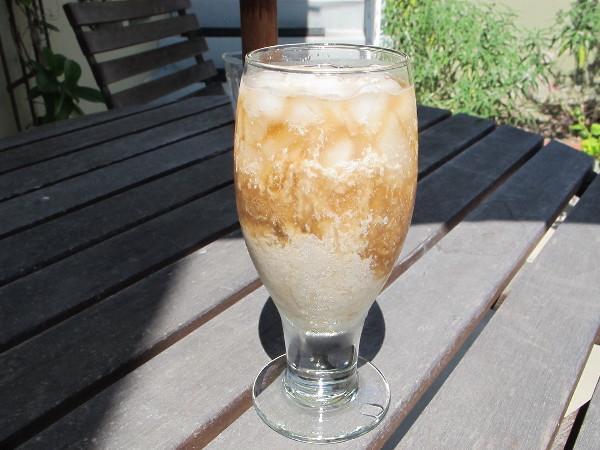 I usually never drink soft drinks but it has been so hot lately and I was getting tried of my usually water, coffee and tea. So I have been trying some sodas sweetened with Stevia to see if I liked them and I did find a cola I liked. Once I came across this recipe and I had to try it. I really like it; it reminds me of a coke float just not as rich.
Adapted from Our Best Bite
Ingredients: 
For 1 large serving or divided into 2 servings
2 tsp vanilla syrup
crushed ice
½ lime
12 oz diet cola
1-2 TBSP half and half
Instructions:
Pour vanilla syrup into the bottom of a 24-ounce glass.
Fill glass with crushed ice, about halfway.
Squeeze the lime over the ice.
Pour the diet cola over the ice.
Top with half and half.
Stir and enjoy.
What beverages have you been enjoying this summer?
♥ ♥